2 tags
tessahmaskie asked: Nerdfighter Problems: Knowing you're never going to find Alaska.
4 tags
inrowlingwetrust: everyone's always like talking about how john green's an author and how it's funny that he does weird stuff but like hank green has a degree in biochemistry and a master's degree in environmental studies and he does stuff like this I mean c'mon how great is he
3 tags
4 tags
Your sister wondering what the hell happened when you call in tears after watching Lizzie Bennett Diaries to say you love her and you will always be there for her. #nerdfighterproblems
4 tags
4 tags
mybrainwords: Might I just say, When I came to the live stream, John was wearing fancy fancy clothes. It was weird. So, I'm glad they're all more casual now.  (also I apologize for my live-blogging of this. I just really like the vlogbrothers)
4 tags
mybrainwords: damn, not a chord progression song.  (secretly love them though) 
4 tags
mybrainwords: hank looks like he has to pee
During the Carnegie Hall live stream I was trying...
4 tags
5 tags
4 tags
3 tags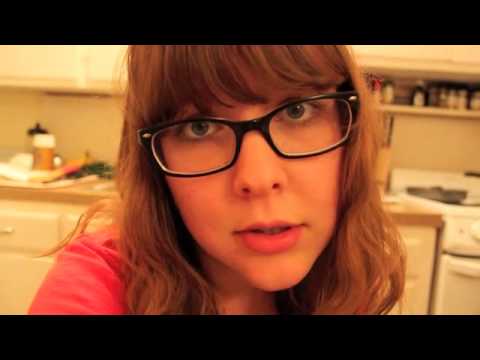 2 tags
heulwen-a-merlod asked: In which case- the song is in Hank's video "SPWNING Halloween." Enjoy!
2 tags
heulwen-a-merlod asked: When he wrote the song about Edward and Edwina he gave them the last name Spoonhands, which is where his url comes from :)
5 tags
4 tags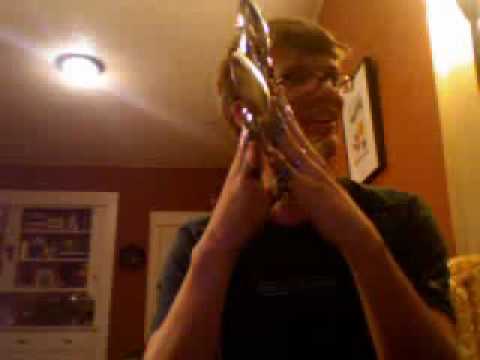 3 tags
5 tags
"Before us, hundreds of people passed, jogging and biking and Rollerblading."
– Hey John, your Margo is showing.  (via mybrainwords)
2 tags
The word "okay" makes you slightly more sad now since reading The Fault in Our Stars
2 tags
Sometimes, "Hank Green" sounds a lot like "hungry"
2 tags
Listening to old vlogbrothers videos. They don't talk very fast.
2 tags
When your new catch phrase is "Haza Phalanxifor!"
2 tags
Constantly belting out "This isn't Hogwarts." Even though it doesn't apply to you at all because you are neither public schooled or a Harry Potter fan.
2 tags
2 tags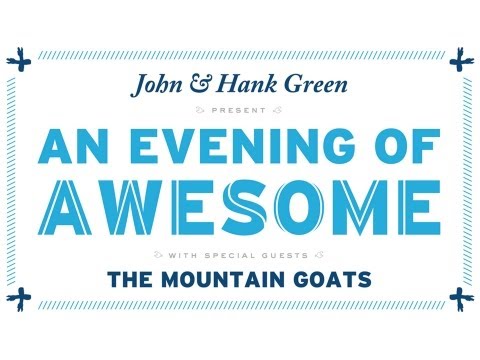 3 tags
Sunshine from Nerdfighteria may spill into...
fandom-forecast: After a successful show by John and Hank Green at Carnegie Hall last night, Nerdfighters are seeing sun and blue skies. Others who were present may find their fandoms also affected, including Neil Gaiman, the Mountain Goats, the Lizzie Bennet Diaries, Hannah Hart, and Daily Grace. Expect a drizzle of happy gifs and joyful squealing for the foreseeable future, and don't forget to...
3 tags
THE KATHERINE AND THE YETI
4 tags
I love when John sings :) I don't think he's bad at all, he's having fun which is the most important thing of all! 
4 tags
John's dancing is adorable. 
4 tags
Singing along to Hank Green's "Song about an Anglerfish" in the office at work. No regrets. 
3 tags
The last song. make it a good one.
4 tags
Hearing Neil Gaiman saying "I would actually, Literally suck donkey balls" 
4 tags
the-final-quackdown: i love how the hipsters reblog things like this but they dont seem to realize that the man that quote is from this man
3 tags
3 tags
"The real heroes journey is the journey from strength to weakness."
– John Green, An Evening Of Awesome (via charmslapped)
3 tags
How have I never heard this song before? I love it!  TFIOS feels.
3 tags
mybrainwords: "It's a different God" 
4 tags
mybrainwords: Watching the Vlogbrothers livestream of Carnegie Hall. SOOOO MUCH AWESOME. Hate that I'm at work and I have to keep leaving though :P 
Fandom Forecast: Hurricane Carnegie about to sweep... →
fandom-forecast: January 10th marked the one year anniversary of the publication of The Fault in Our Stars, and the vlogbrothers fandom is in for a category 5 storm with the brothers John and Hank Green celebrating the anniversary by performing a sold out variety show at Carnegie Hall on Tuesday. Be prepared for…
2 tags
NOT BEING AT CARNEGIE HALL TONIGHT. Thank goodness for live streams :) Hope you're all enjoying :) 
2 tags
Main characters of TV shows
The Doctor: An immortal five-year-old alien who commits genocide regularly.
Sam and Dean Winchester: Mass murderers.
Jack Harkness: A really handsome guy who sleeps with everything and turns into a head in a jar.
Aang: A twelve-year-old kid who can save the world but ran away from home at the thought of moving.
Harry Potter: A kid who seriously thought he got a scar in the perfect shape of a lightning bolt from a car crash.
Katniss Everdeen: The daughter of Natasha Romanova and Clint Barton.
Merlin: Gay magician.
Sherlock: Gay detective.
Non-Whovian Friend: Just out of curiosity what kind of doctor is the doctor? is he like a medical doctor or does he have a phd?
Me: None of the above
Friend: Then why is he called the Doctor?
Me: I just.... watch the show... please.
Friend: sorry i didnt realize i was asking a complicated question
Me: It's Doctor Who. There's no such thing as simple.
6 tags
HI there folks!  I know we've gotten SUPER lazy on our updates recently and I just wanted to say SORRY!  Dina and I are both in school and have other time commitments, so it's tough!  I'm feeling especially diligent today though, so if anyone has any ideas/suggestions/submissions please send away! I will try to throw a few together and queue it up!  Thanks for being so...
5 tags
3 tags
2 tags
When you want to intellectually discuss one of John's books but none of your nerdfighter friends are around
Your cell phone auto-corrects "Houten" to...
Nfproblems
2 tags
You can't listen to the beginning of Brothers on a Hotel Bed without thinking something is missing.